Summer is a time for soaking up the sun and enjoying the great outdoors. For girls, it's also an opportunity to show off their fashion sense with cute and stylish summer clothing. But with so many options available, it can be overwhelming to choose the perfect outfit. Here are some tips to help you select the best summer clothing for your girl:
Consider the Fabric
The right fabric is essential for keeping your girl cool and comfortable during the hot summer months. Choose lightweight, breathable materials that allow air to circulate, such as cotton, linen, or rayon. These fabrics are also easy to care for and can withstand repeated washings.
Avoid fabrics that are heavy or thick, such as wool or denim, as they can make your girl feel hot and uncomfortable. Synthetic materials like polyester or nylon should also be avoided as they trap heat and moisture, leading to discomfort and irritation.
Opt for Bright Colors and Prints
Summer is the perfect time to experiment with bold colors and playful prints. Choose clothes in bright hues like yellow, pink, and orange that reflect the warmth and vibrancy of the season. Floral prints, polka dots, and stripes are also popular choices for summer clothing.
When selecting prints, consider the size and scale of the pattern. Small prints like ditsy florals or tiny polka dots can be overwhelming on larger pieces of clothing, while larger prints like tropical florals or bold stripes can make a statement on their own.
Pick the Right Style
Summer clothing should be comfortable and easy to wear, allowing your girl to move freely and enjoy the sunshine. Choose styles that are loose-fitting and breathable, such as sundresses, rompers, and shorts.
For younger girls, dresses and skirts are a classic choice that can be dressed up or down depending on the occasion. For older girls, jumpsuits and playsuits are popular options that offer a stylish and comfortable alternative to dresses.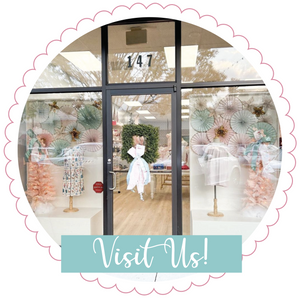 Don't Forget the Accessories
Accessories can add the perfect finishing touch to any summer outfit. Hats, sunglasses, and sandals are must-haves for protecting your girl from the sun and completing her summer look.
When selecting accessories, choose pieces that are both functional and fashionable. Sunglasses should offer UV protection, while hats should provide shade and ventilation. Sandals should be comfortable and supportive, with non-slip soles for safety.
Embrace Light Layers
While summer may be hot and sunny, there are still times when the weather can be unpredictable. That's why it's a good idea to embrace light layers, such as lightweight cardigans or denim jackets. These pieces can be thrown over a dress or paired with shorts and a t-shirt, providing warmth and style when needed.
Choose Versatile Pieces
When shopping for summer clothing, look for versatile pieces that can be mixed and matched to create multiple outfits. For example, a patterned skirt can be paired with a plain white t-shirt or a denim jacket, creating different looks for different occasions.
Pay Attention to Fit
Fit is key when it comes to summer clothing. Clothes that are too tight or restrictive can be uncomfortable in the heat, while clothes that are too loose can look sloppy and unflattering. Look for pieces that fit well and flatter your girl's body shape without being too tight or too baggy.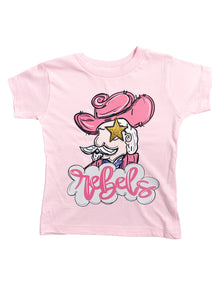 Finally, consider sustainability when selecting summer clothing for your girl. Look for brands that use eco-friendly fabrics, such as organic cotton or recycled polyester. You can also shop secondhand or thrift stores for gently used clothing, reducing your environmental impact and saving money at the same time.
Choosing cute summer clothing for girls is all about finding the right balance between style and comfort. By considering factors like fabric, color, style, occasion, and accessories, you can create the perfect summer wardrobe for your girl. Remember, summer is all about having fun and enjoying the sunshine, so choose clothing that allows your girl to do just that!